350 Palladio Parkway
Folsom, CA 95630
(916) 673-9477
Store Hours:
Monday-Saturday 10:00-6:00pm
Sunday 10-3
---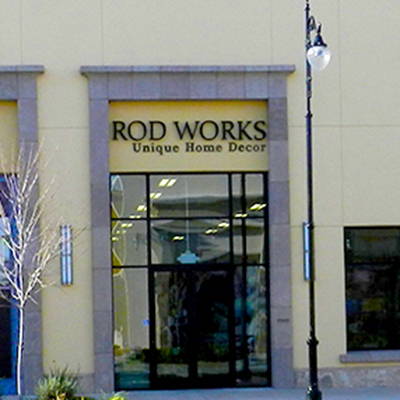 Opened December 15, 2012 by Mark and Kristen Tuttle
I love working for Rod Works because it is truly those personal touches that matter. The Folsom Rod Works store is located in the Palladio, an open air, family-friendly shopping destination with outdoor fountains, up-scale shops and a plethora of dining choices. Our large front window grabs your attention and once you are in the store, you will be greeted by the amazing and friendly staff. Repeat guests love the Folsom Rod Works because they know they will be given personal attention - the smallest to the largest decorating job will be given the same detail. The friendly staff loves to help put gift ideas together or help with decorating any space in your home. Stop in today and see why our guests call it their Happy Place.
Reggie Williams, Store Manager
---
Our Folsom home decor store invites you to browse our collection of unique, affordable decor. Rod Works is passionate about offering our customers quality pieces that will enhance any space in your home, both indoors and outdoors. We are sure that our products will inspire you to decorate your home in a way that will show off your personality and style. From iron pieces to wall art, each piece is special and will give your home that special touch.
Join our Rewards Program (*coming soon)
Follow us on Instagram @rodworks_northerncalifornia